This project is one of all time favorites! I love the natural wood drawers, I think they really pop with the silvery green paint. I found this piece at a garage sale and I envisioned stained drawers and top immediately. When I inspected the desk, I thought that the top was laminated but I wasn't positive. You can normally tell that a piece has laminate by looking at the back edge, it looks like it has a plastic covering. The edge of the desk had a covering so I wasn't certain.
The desk was in great condition and very clean! Score one for me!! I hardly ever get pieces like that from garage sales, they are always missing handles or have broken parts. The older lady selling this was so sweet, she didn't think I could lift it!!! I just laughed, I constantly lift and move large and heavy pieces of furniture, moving a smallish desk is no problem.
  The top was laminated, so I knew I was going to paint it, totally disappointed. I cleaned the top and drawer fronts with Mineral Spirits and 0000 grade Steel Wool, this removes the residue left over from the stripper. After that, I prepared the desk for painting and staining. I took the Shop-Vac to the inside to remove any dust and then I wiped everything down(inside and out) with sudsy water, I use Dawn. I then took another clean rag and rinsed everything off. I lightly sanded the top and body of the desk and wiped it down to remove and sanding dust. I primed the entire body with Glidden Gripper Primer, it is great for laminated surfaces. I painted the body of the desk with homemade chalk paint using Behr paint in Misty Moss and the top in Waverly chalk paint in white. Yep, I have a video of how I make my own chalk paint with any brand of paint here.
  I just love the silvery green of this Misty Moss and it went on very smooth and has great coverage. I lightly sand between each coat of paint and the body has two coats. The top has three coats with sanding in between each coat. I thought the side was plain and needed a little something so I added a vine stencil going up the side using the Waverly white. All done!! I sprayed this with Minwax Polycrylic in Matte to seal it.
  For the drawers, I sanded them with 120, 220 and 320 grit papers. Cleaning the surface between each round. I then used Minwax Wood Conditioner and Minwax stain in Dark Walnut. Dark Walnut is my favorite stain color, it really makes the wood pop. Click here to watch my video of staining the drawers!
  I applied two coats of Minwax Lacquer in High Gloss to seal the drawers. I decided to keep the drawer knobs and changed out the pulls. I painted them all with Rust-Oleum Oil Rubbed Bronze spray paint and sealed them with polycrylic.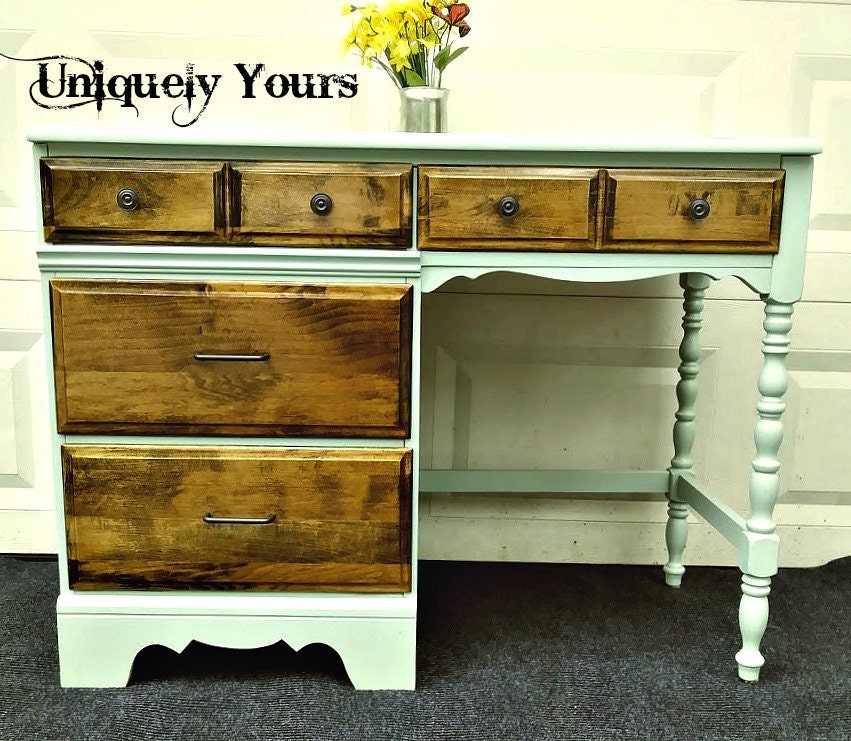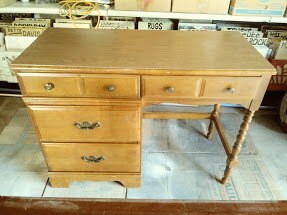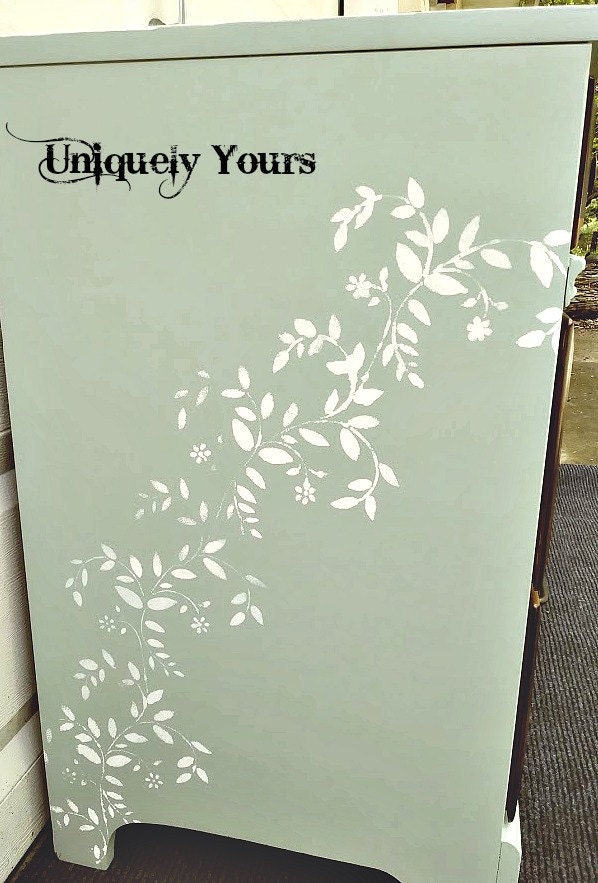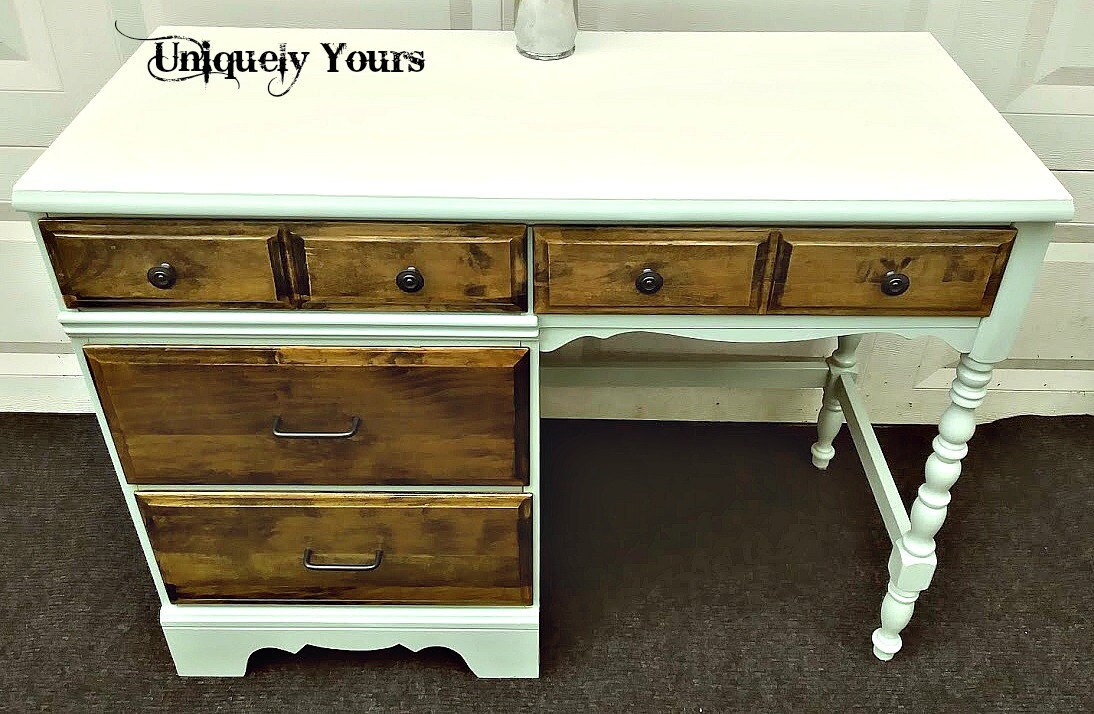 I love the way this turned out and I can't wait to use these colors again.